Private Santiago Human Rights Walking Tour // Tour Privado Caminando Derechos Humanos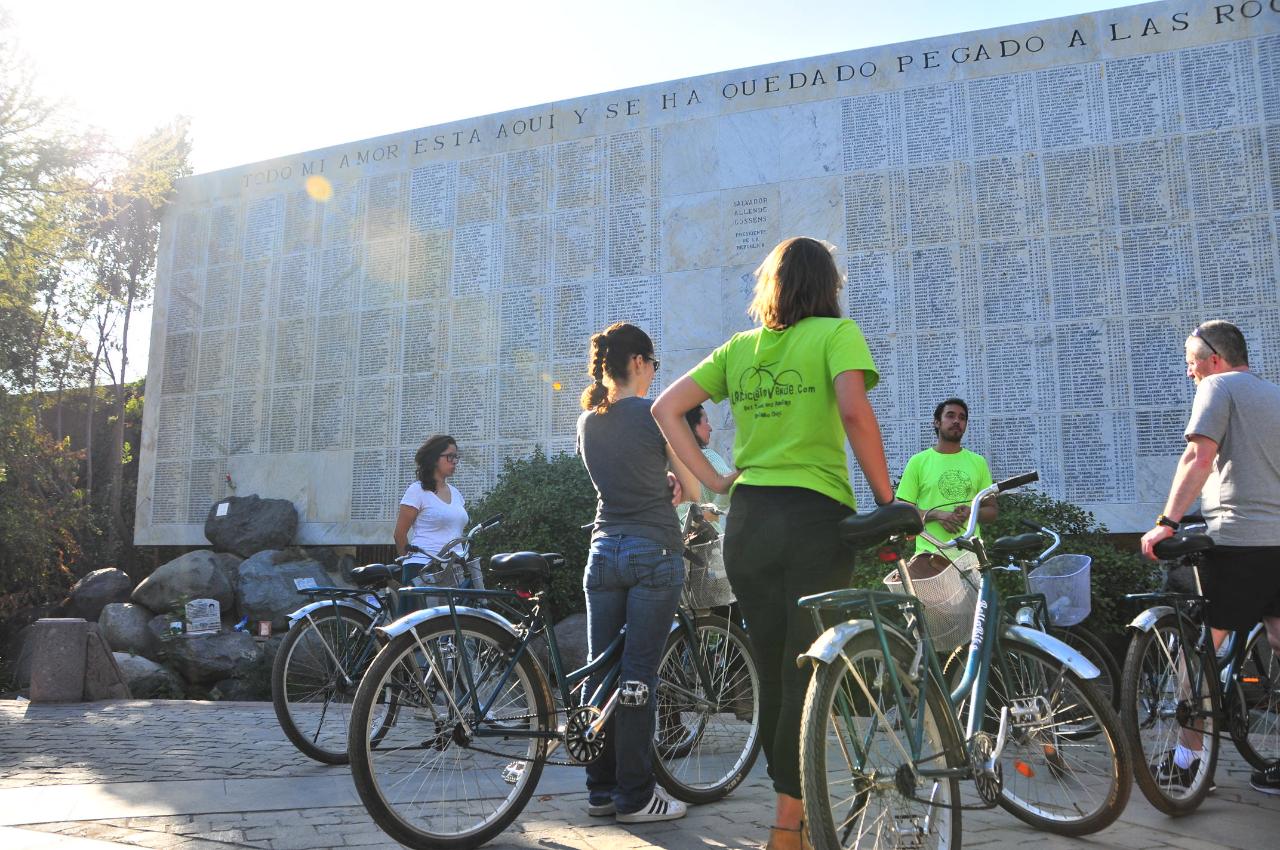 Duration: 3 Hours (approx.)
Location: Santiago
Product code: TPS13
On this tour you'll see many of the different and the most important sights for the events that affected Chile during the government of Salvador Allende and the Dictatorship of Augusto Pinochet, showing you the causes and effects of this period of time in Chilean society today.
Your guide will pick you up at your hotel, from where you will be guided to the government palace, the starting point of this journey. After visiting the historical center of the city, you'll get on the metro and go to the General Cemetery of Santiago, where you'll have cruiser bikes waiting for you to ride through the cemetery and visit the graves of the most important actors of that time. The tour ends next to the subway station at the cemetery. Included: mineral water, guide, public transportation on the tour, Bikes to visit the cemetery
En este tour visitarás varios de los lugares más significativos de los eventos en que se vio envuelto Chile durante el gobierno de Salvador Allende y de la dictadura de Augusto Pinochet, revelando las causas y detallando los efectos que este periodo de la historia ha tenido para la sociedad chilena hoy en día.
Tu guía te recogerá en tu hotel, desde donde te llevará al Palacio de Gobierno, punto de partida para esta jornada. Luego de visitar el centro histórico de la ciudad, tomarán el metro en dirección al Cementerio General, ahí encontrarán bicicletas de paseo para recorrer a través del cementerio y visitar las tumbas los personajes más importantes de este periodo. El tour terminará en el cementerio junto a la estación del metro pronta a su salida.