Mountain Bike / Bicicleta de Montaña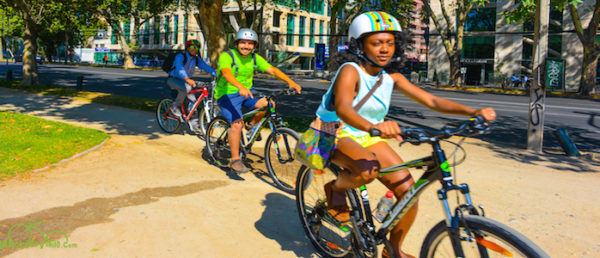 Location: Santiago
Product code: MTB
OFFICE WORKING HOURS 9 AM TO 6 PM
The Mountain bike is ideal for long time rentals and for visiting the 4th biggest park in the word: Parque Metropolitano, commonly known as Cerro San Cristobal. Enjoy the many paths in the hills that surround Santiago and cross the town along its parks.
Please read the Rental Contract. You'll be asked to accept it when booking

Rental Contract for La Bicicleta Verde

Rental conditions:
One of the following is required as a Deposit :
1) Valid Passport
2) Cash deposit
3) Credit Card deposit (rental must be paid with CC)
HORARIOS DE OFICINA 9:00 A 18:00 HRS.

La Bicicleta de Montaña es ideal para recorrer el cuarto parque más grande del mundo: Parque Metropolitano, mejor conocido por los santiaguinos como Cerro San Cristóbal. Santiago está rodeado por cerros y muchos parques que lo cruzan. Recórrelos en una mountain Bike.
Por favor leer el Contrato de Arriendo. Se te solicitará que lo aceptes al momento de reservar.

Contrato de Arriendo La Bicicleta Verde
Condiciones de Arriendo:

Se solicitará como garantía uno de los siguientes:
1) Pasaporte Válido
2) Depósito de garantía en dinero en efectivo
3) Depósito de garantía en Tarjeta de Crédito (el arriendo se cargará a la tarjeta)