City Bike / Bicicleta de paseo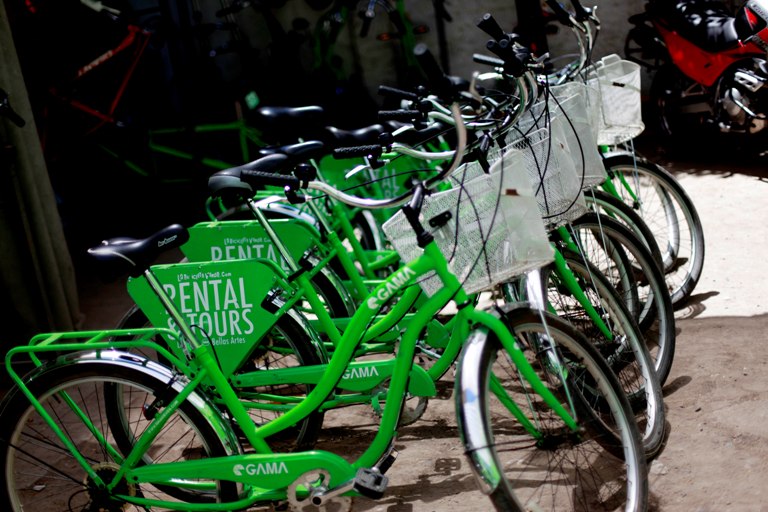 Location: Santiago
Product code: BC
OFFICE WORKING HOURS 9:00 AM TO 6 PM
Our great Green vehicle is equipped with a nice basket in front for you to carry bags or whatever fits in. It's got six gears to make it easier to pedal through our almost flat city.
Please read the Rental Contract. You'll be asked to accept it when booking

Rental Contract for La Bicicleta Verde

Rental conditions:
One of the following is required as a Deposit :
1) Valid ID card with photo
2) Cash deposit
3) Credit Card deposit (rental must be paid with CC)
HORARIOS DE OFICINA 9:00 A 18:00 HRS.

Nuestro Vehículo Verde está equipado con un canasto para que puedas llevar tu bolso o lo que desees. Tiene 6 velocidades para facilitar tu pedaleo por la ciudad.
Por favor leer el Contrato de Arriendo. Se te solicitará que lo aceptes al momento de reservar.

Contrato de Arriendo La Bicicleta Verde
Condiciones de Arriendo:

Se solicitará como garantía uno de los siguientes:
1) Identificación válida con foto
2) Depósito de garantía en dinero en efectivo
3) Depósito de garantía en Tarjeta de Crédito (el arriendo se cargará a la tarjeta)